Quelle aventure!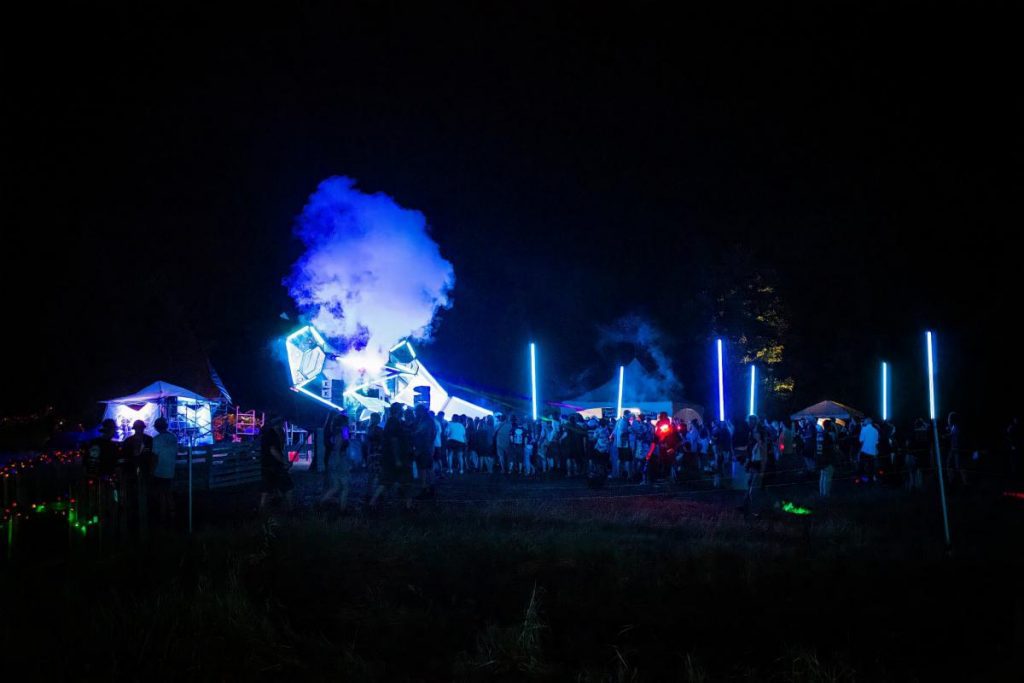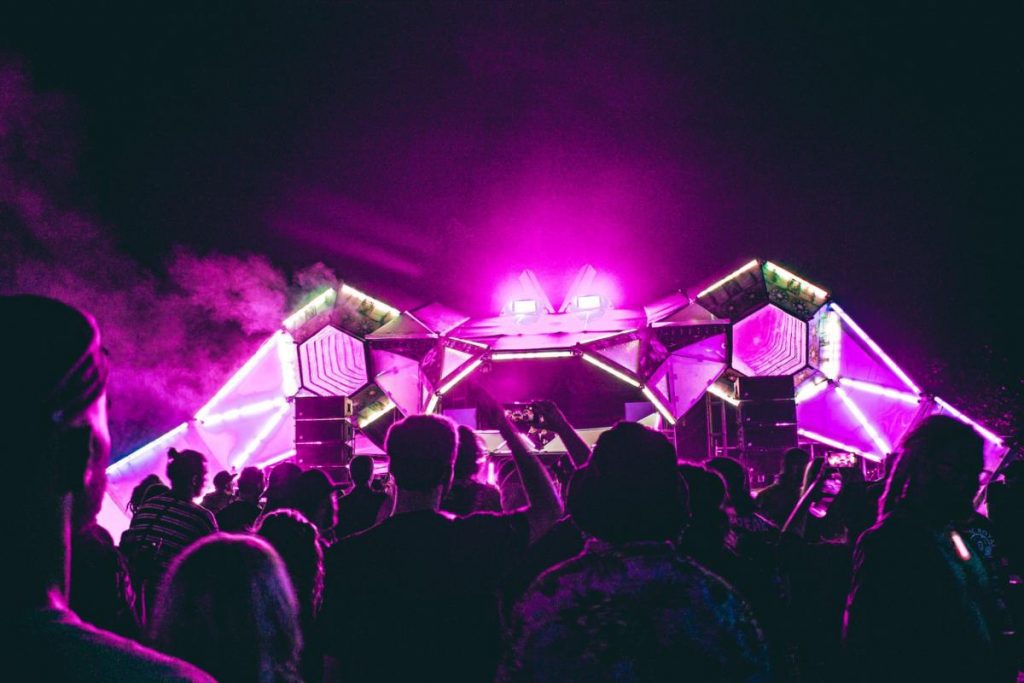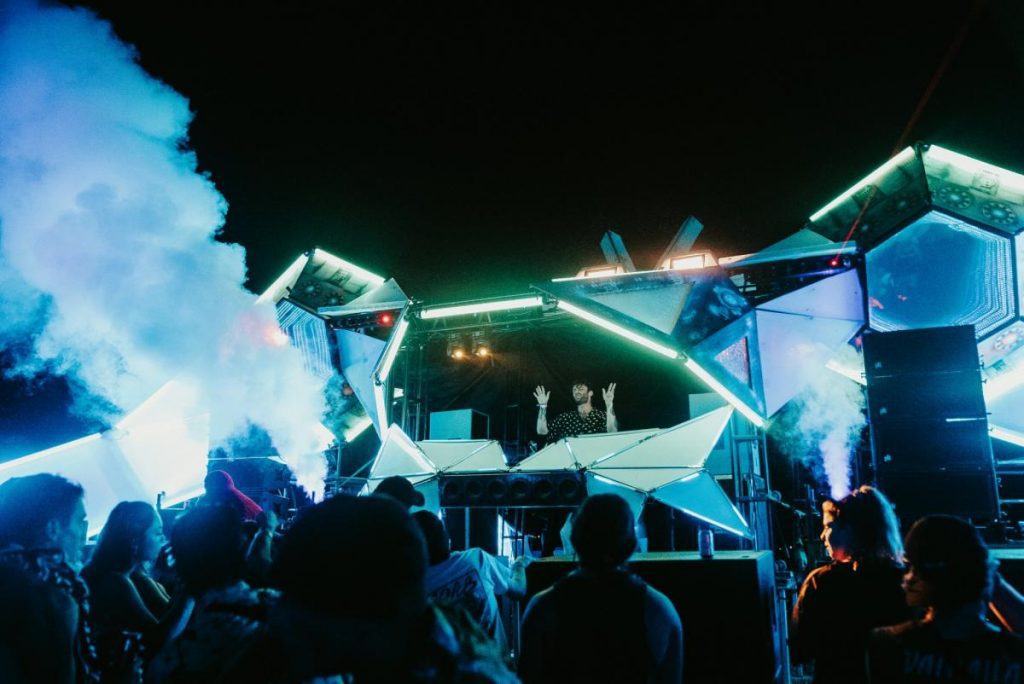 Notre plus gros projet jusqu'à présent. Fait à la main de A à Z, proche de 900′ de barres de métal, plus de 140 pièces différentes ainsi qu'une grosse dose d'amour pour notre crowd ont permis à ce vaisseau spatial d'exister.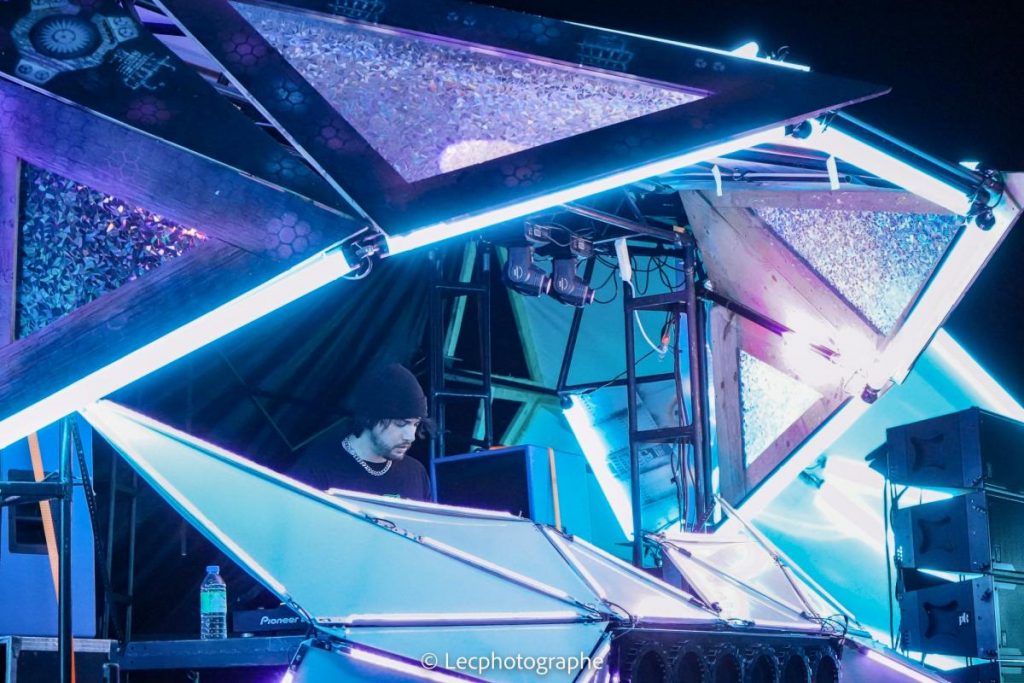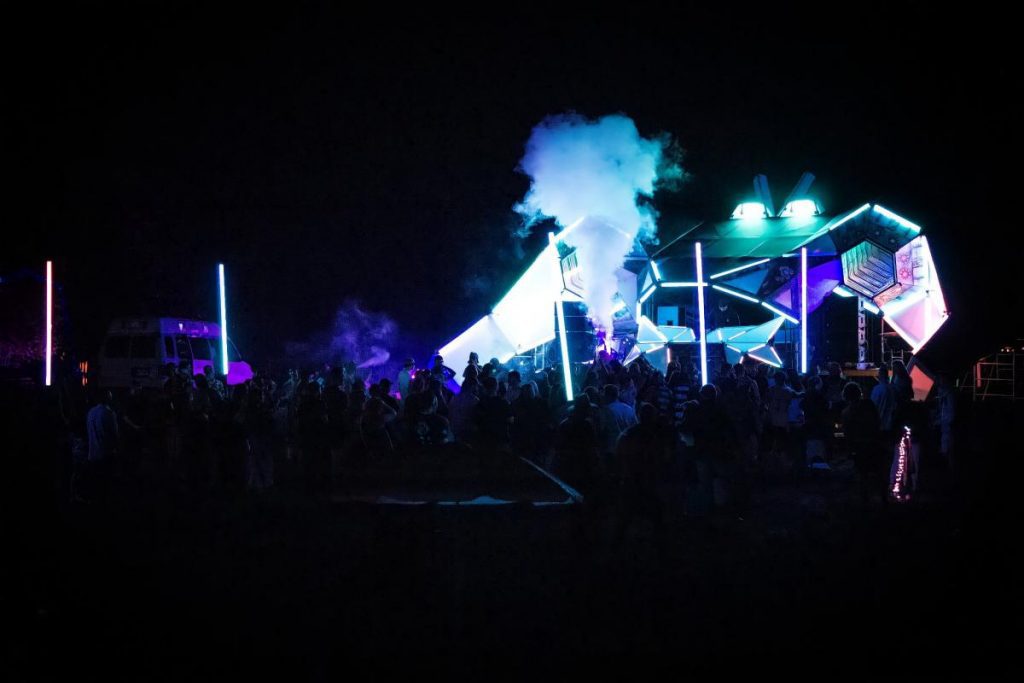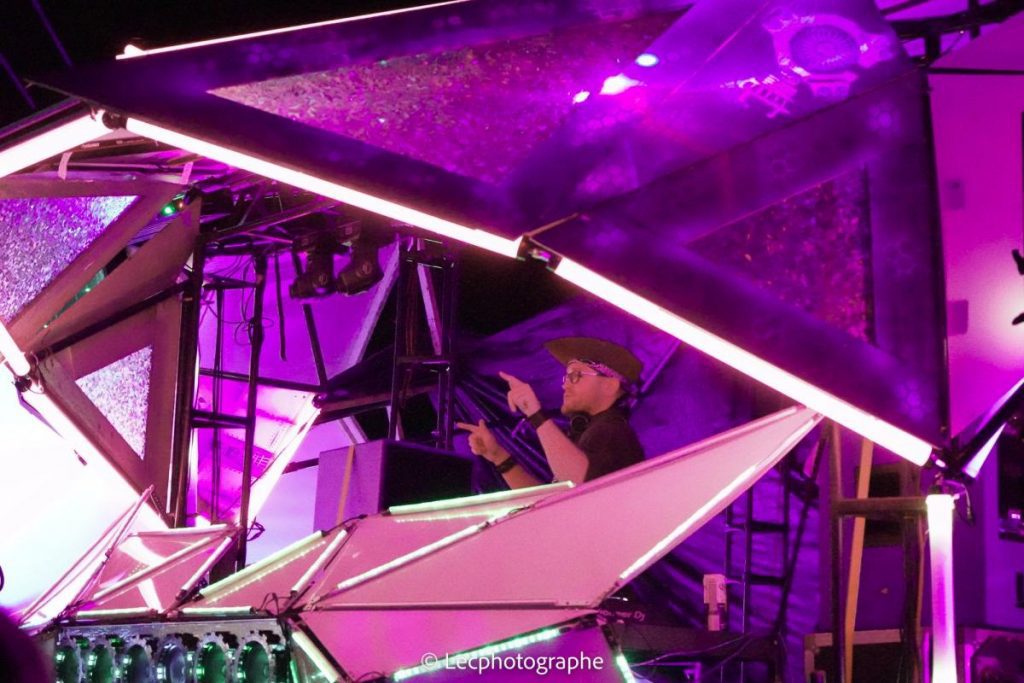 De nouveaux strobes, de nouveaux lasers, nos plus gros miroirs infinis conçus jusqu'à présent. Sans compter l'organisation du festival lui-même, en collaboration avec RoyalDub. Ce fut toute une épopée mais le jeu en a valu la chandelle!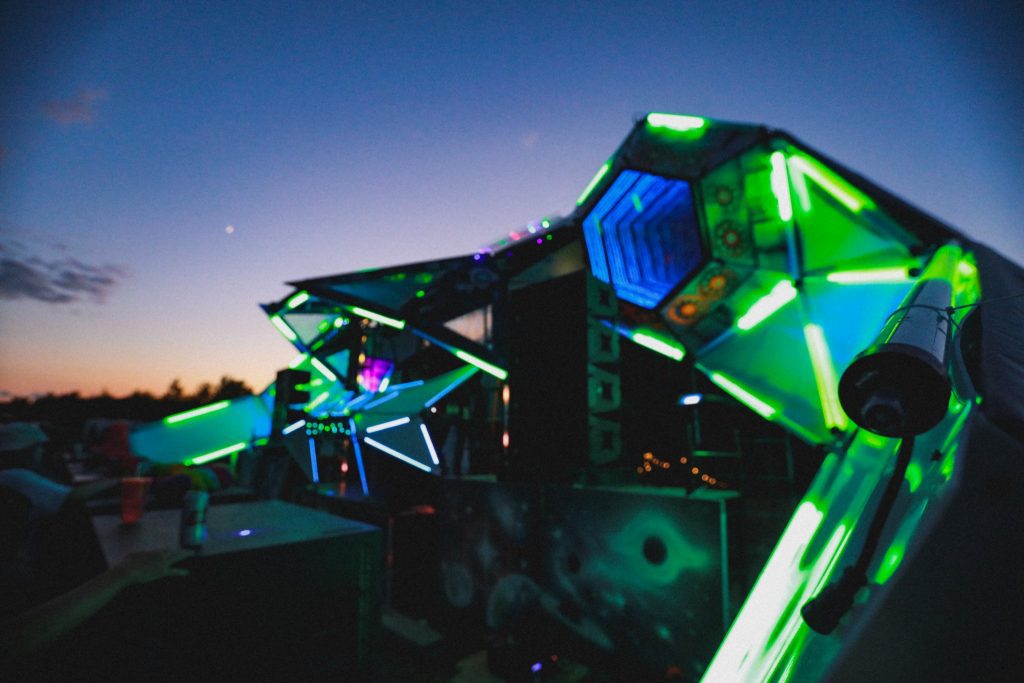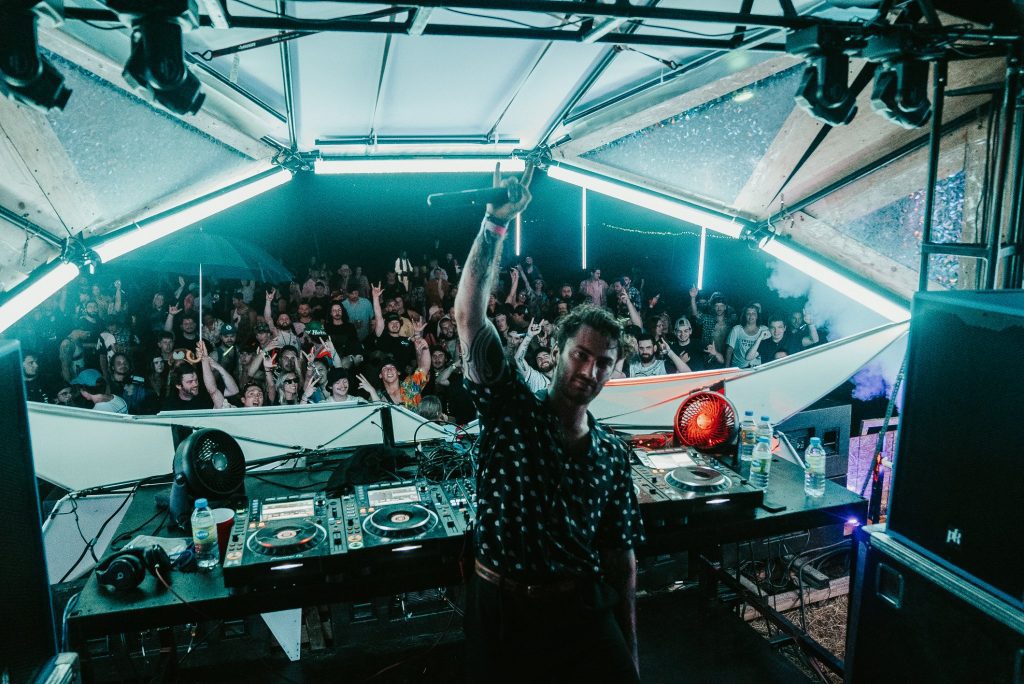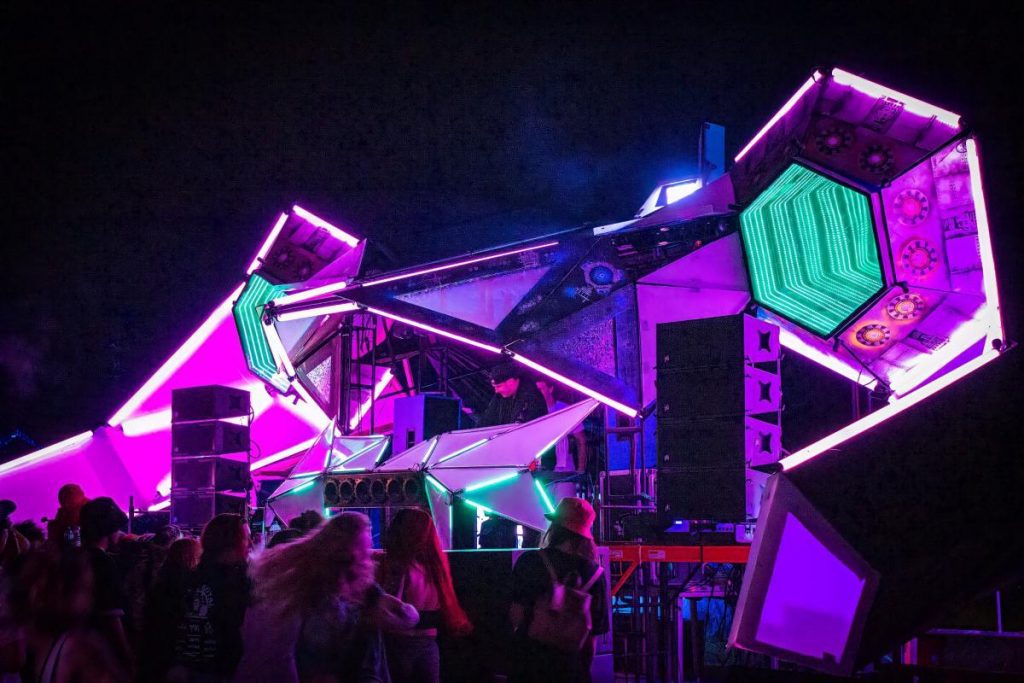 Vidéo
Voyez ici un court clip de l'événement!
Photos
Voici quelques photos de PicnicRoyal Festival 2022 prises par JusteJu , The All Seeing Productions, CapturedByCyga, ShotsbySoren, Mignon Papillon et LecPhotographe!
Et voici les photos des festivaliers prises par JusteJu et The All Seeing Productions!
Artistes
PicnicRoyal 2022 réunissait
Headliners:
FESTIVILLAINZ
FREAKY
HIGH ZOMBIE
KRILLA
MATT DOE
TEMINITE
RUVLO
VLCN
WODD
WHZLY


Talent local:
BEETEES – CDREAMER – FILTHY – FOOLS OF WISDOM – GNUFUS (GNUCKY B2B KORFUS) – GOBLINZ – HUMANSION – KAT2KAT – KATTANA – KRYTURE – LEAFY – LYES – MHOLY – MIKE DANGLEZ – MORINOZ – NOXX – RANZ – REMETI – $HADOW – SPANK – THE MARTIAN – TOAST – VARKA – WAB – YOOGI – ZANDAKA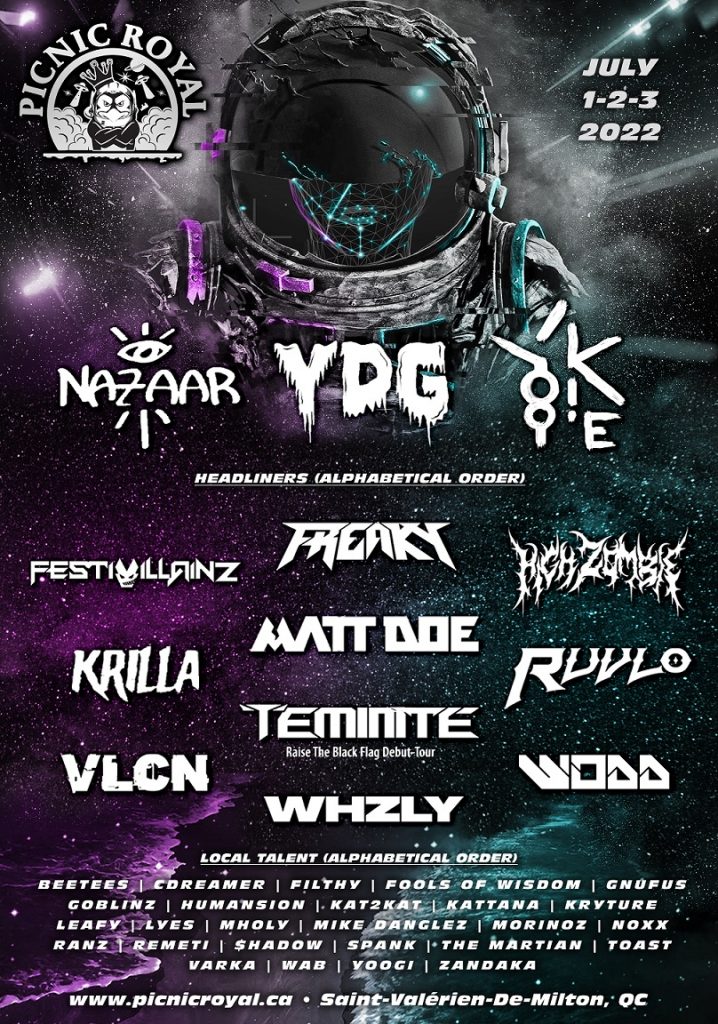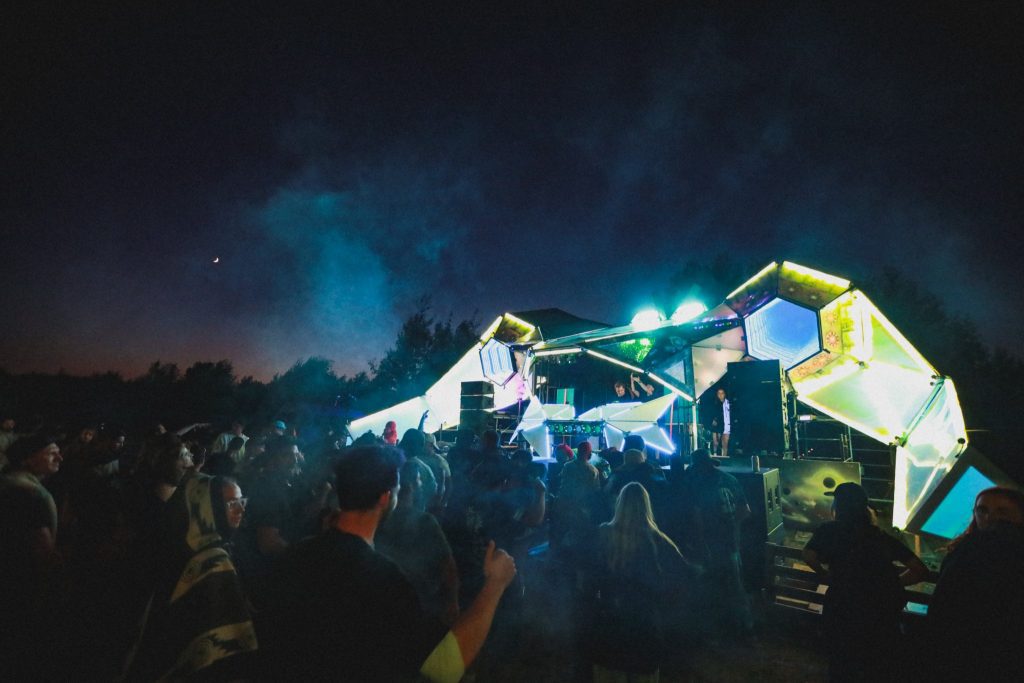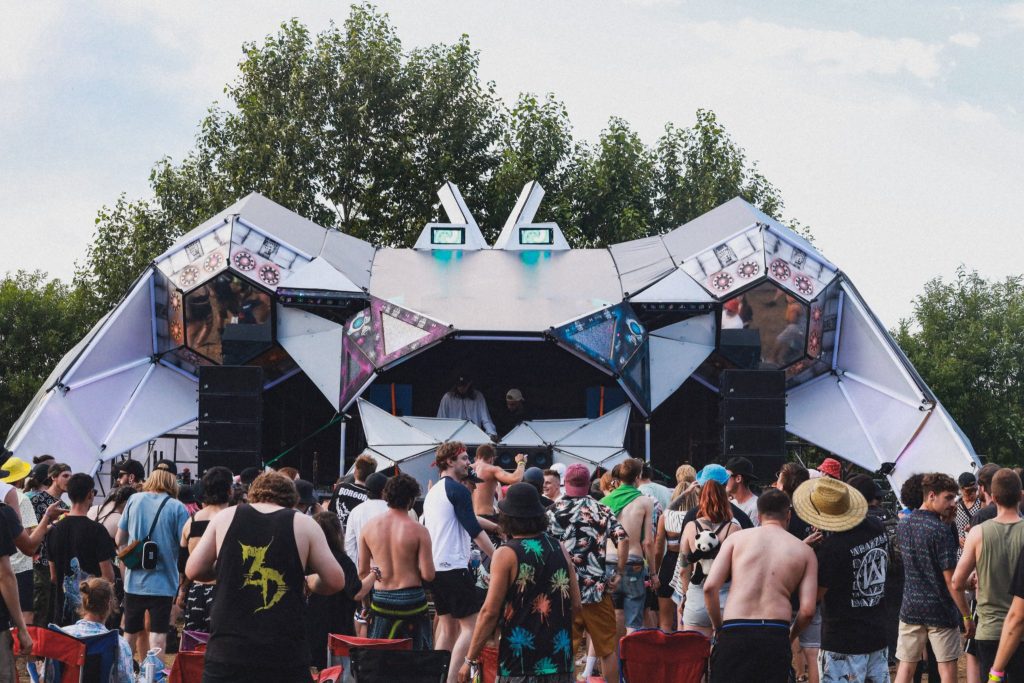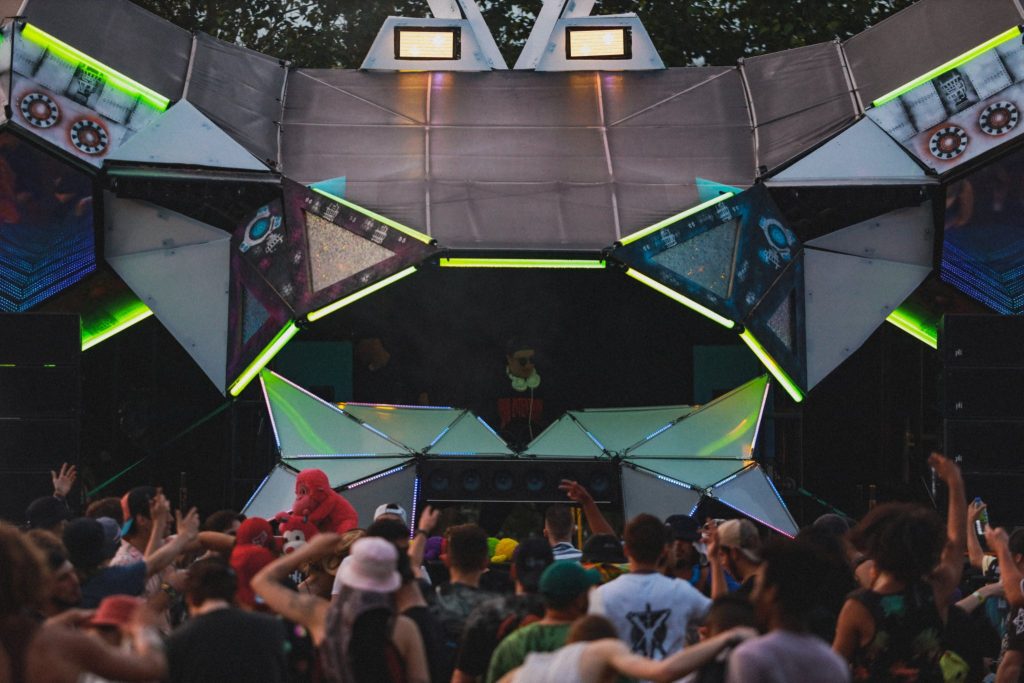 PicnicRoyal Festival 2022, une grande réunion pour les amoureux du dubstep et de la bass music, s'est tenu à Valérien-de-Milton, Québec, Canada.
Pour plus de souvenirs de l'événement, visitez la galerie photo sur le site du festival!